The SKF Cooper upgraded E-series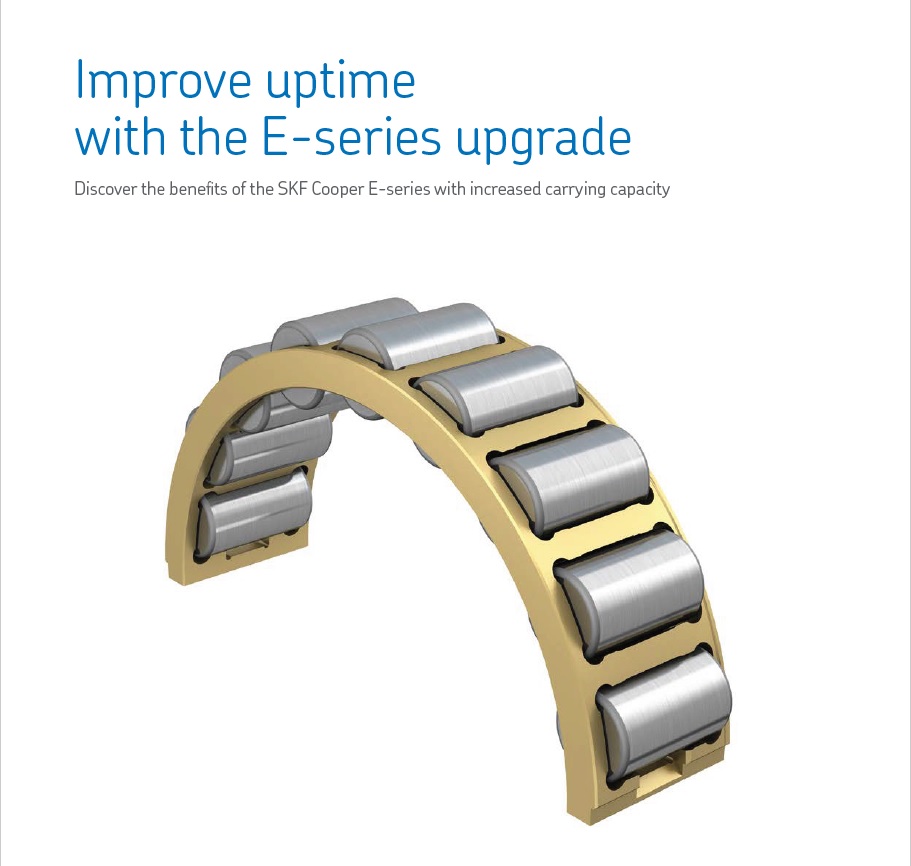 The SKF Cooper upgraded E-series includes an extended range of series 01 and 02 bearings in bore sizes up to 150 mm, complementing the entire product range with sizes up to 300 mm.
You can replace existing 01 and 02 bearings with new bearings in the same dimensions. The upgrade includes a unique and patented brass cage design with an optimized roller
complement, increasing the carrying capacity and the rating life. This contributes to improved service life and uptime.
Improve uptime with the E-series upgrade.pdf